I'm still not sure how I feel about this film. I think I liked it, I'm gonna go with I liked it. It wasn't the best film I've seen but it wasn't the worst.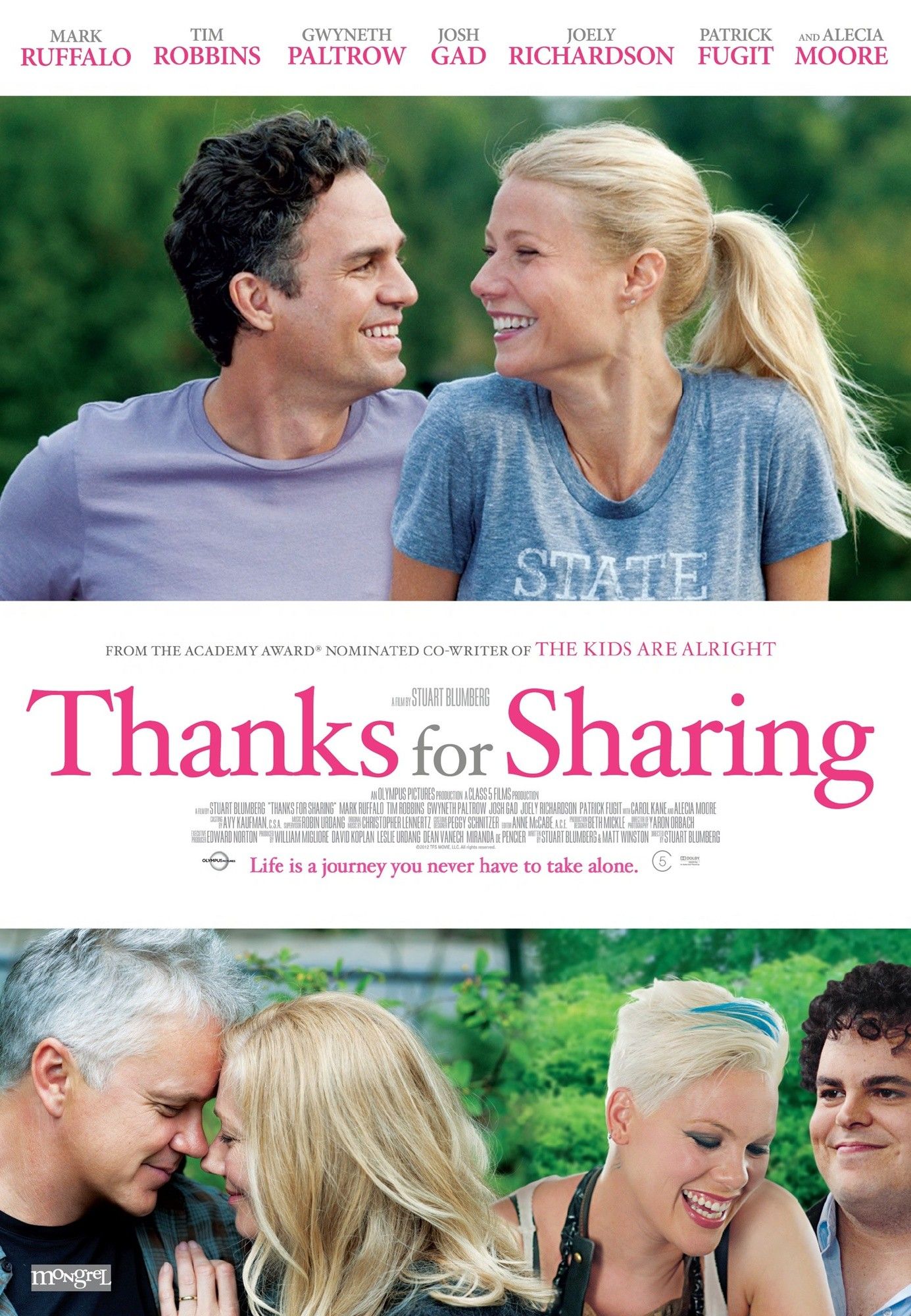 The story follows a group of people struggling with sex addiction including Mark Ruffalo, Josh Gad (who played Olaf in case you were wondering) and Pink. It shows the challenges and confusions of trying to have a relationship whilst struggling with an addiction and how an addiction takes over your life. Adam (Mark) reaches his 5 year sober mark and then he meets Phoebe (Gwyneth Paltrow) who doesn't date addicts. Neil (Josh) is a new comer to the addiction group but struggles to take it seriously until he reaches breaking point.
It was quite nice to see a film about addiction that looked at addictions other than the usual and showed the ups and downs. I'm going to be honest, I only watched this film for Pink and she wasn't in it as much as I would have liked but she was still awesome and her and Neil (Josh) have a great relationship throughout the film which shows what true friendship is. There was quite a few laughs and Josh shows what I would probably look like if I had to ride a bike. Gwyneth Paltrow gets out her amazing body which made me slightly jealous and kinda want to put down the biscuits I was munching on. Also little warning, there is a lot of masturbation and a few awkward sex scenes going on so maybe avoid watching with your parents.
I'm not sure I would watch this again, but it was okay for distracting me from the fact that I couldn't sleep and it was quite heart warming plus Pink & Josh were awesome.
Have you seen it, what did you think?
Beth...x